Designed for non-stop excitement
ASUS Expedition graphics cards are built for non-stop action, engineered with superior durability for 2X longer life and outstanding reliability. We even benchmarked cards to their limits, with 144-hour diskless system tests, and comprehensive compatibility checks for top games. While it features GPU Tweak II with Xsplit Gamecaster to deliver an instant gaming experience.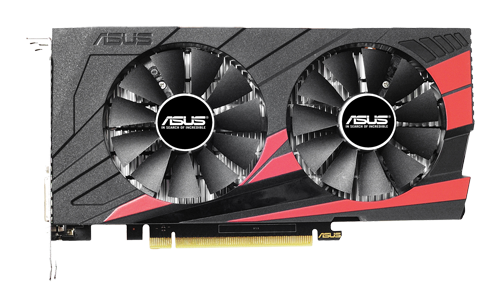 I / O ports
1 integrated DVI-D
1 built-in HDMI 2.0
port 1 built-in DisplayPort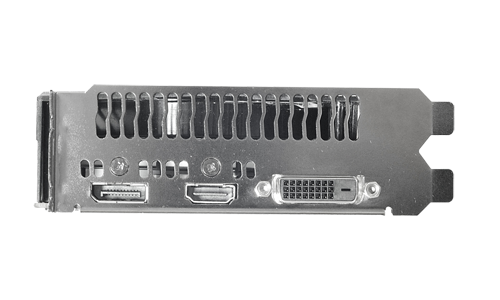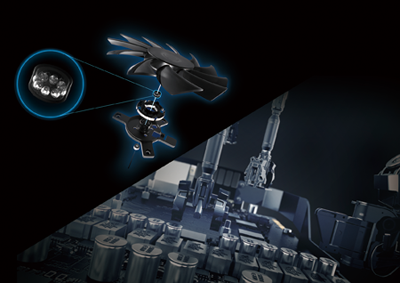 Endless durability
Its lifespan is twice as long
Without the problem of oil drying common in sleeve-bearing fans, the ball-bearing fan on ASUS Expedition GeForce® GTX 1050 Ti lasts up to 2 times longer. And with reduced friction, the fan runs smoothly as well, further improving card life and cooling efficiency. And you can play in complete silence with 0dB noise as the fans stay turned off until the GPU reaches a certain temperature.
* For EX-GTX1050TI-4G, the 0dB feature will start working when the temperature reaches 55 ° C.
Premium quality and best reliability
ASUS graphics cards are produced using AUTO-EXTREME technology, the industry's first fully automated manufacturing process, and feature Super Alloy Power II components that improve efficiency, reduce power loss, reduce buzz under loads, and lower temperatures to give you uncompromising quality and reliability. Preceded.
Non-stop competitor
144-hour disk-free system compatibility
ASUS operates iCafé Labs to certify Expedition graphics cards to operate as diskless systems. Cards go through 144 hours of specialist testing, including a 2-hour reload test and a 15-hour 3D Mark test with heavy loading. So Expedition graphics cards are ready to go non-stop – with the smooth performance you demand.
Tested with the best games
ASUS iCafé Labs engineers also subject Expedition graphics cards to lengthy stability tests in environments that simulate a real-world internet café. And we test them with the best games to ensure the best gaming experience ever!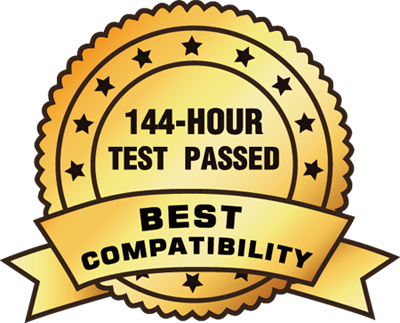 Play non-stop
GPU Tweak II: Adjust performance intuitively
Redesigned with an all-new, intuitive interface, GPU Tweak II makes overclocking a graphics card more intuitive than before, while maintaining the same advanced options for overclockers. With one click, the new Gaming Booster feature maximizes system performance by removing redundant processes and allocating all available resources automatically. XSplit Gamecaster lets you easily broadcast and record games via a convenient in-game window.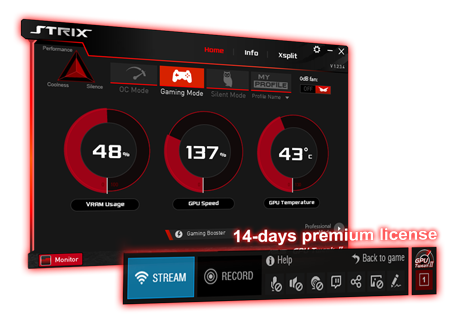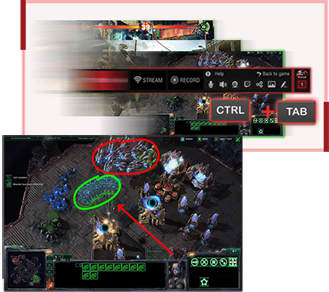 Stream and record gameplay instantly
You can now turn on XSplit Gamecaster to bring up an in-game overlay, and start streaming or recording gameplay with the click of a button. You can also try in-game annotations and video editor to improve your game broadcast experience.
Learn more about XSplit Gamecaster