GIGABITE GeForce GTX 1050 Ti
The WINDFORCE 2X cooling system features two 90mm unique blade fans, 2 pure copper composite heat-pipes, alternate spinning fan design, and heat pipes direct touch technology, together delivering an effective heat dissipation capacity for higher performance at lower temperatures.
WINDFORCE 2X Cooling System-Fans
Alternate Spinning Fan Design
Optimize air flow by the alternate spinning fans that reduce air turbulence and effectively dissipate the heat.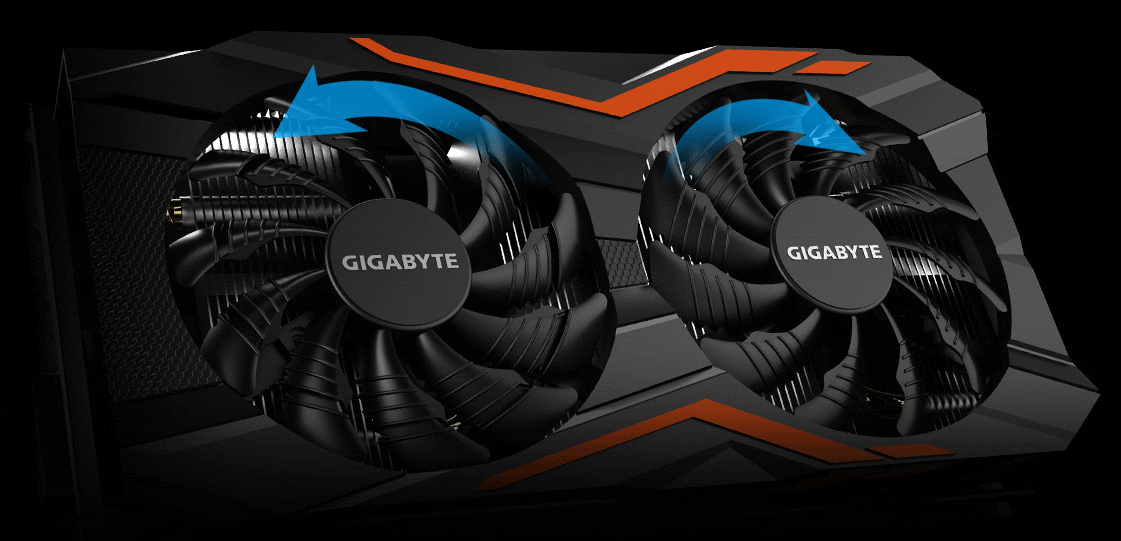 Unique Blade Fan Design
The airflow is spilt by the triangle fan edge, and guided smoothly through the 3D stripe curve on the fan surface, effectively enhancing the air flow.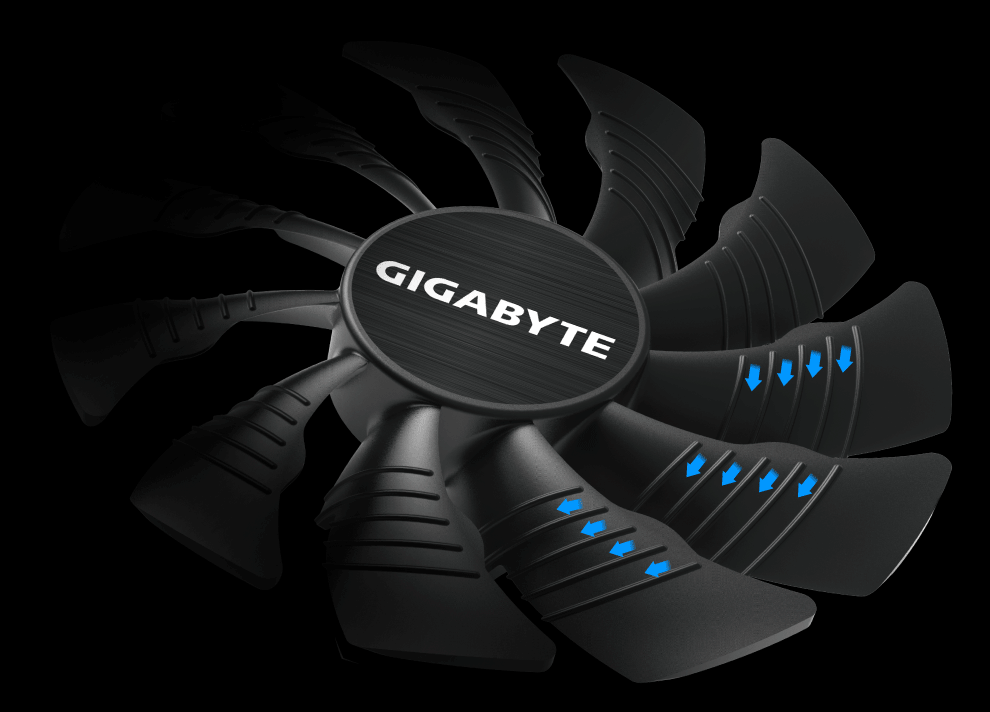 3D Active Fan with LED Indicators
The semi-passive fans will remain off when the GPU is under a set loading or temperature for low power gaming. The LED fan indicator on the top of the graphics card provides an instant display of the fan status.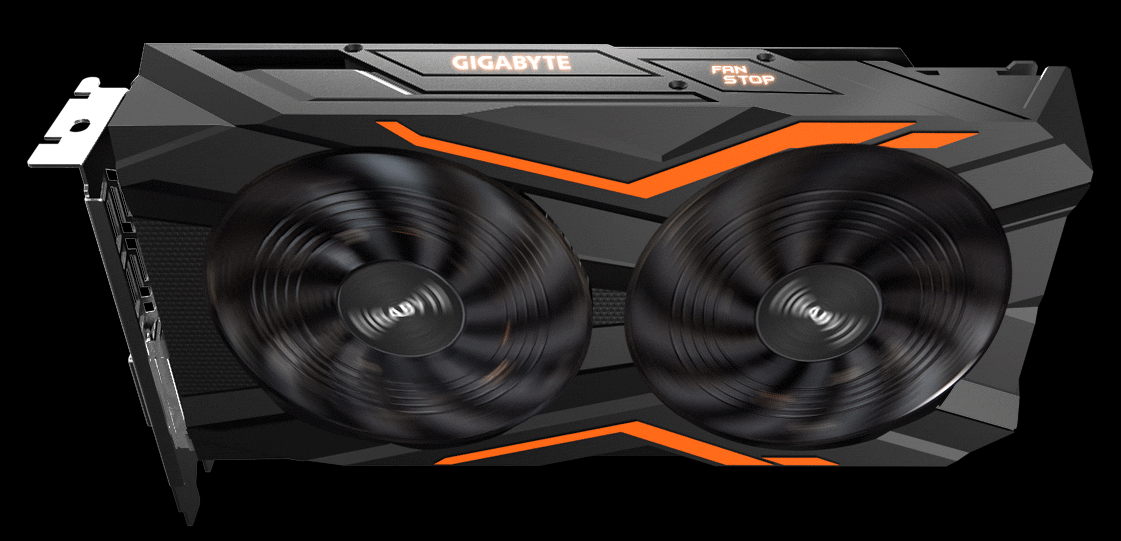 WINDFORCE 2X Cooling System-Heat Pipes
Composite heat-pipes
The composite heat-pipes combines both thermal conductivity and phase transition for efficiently managing the transfer of heat between two solid interfaces which increases 29% of cooling capacity.